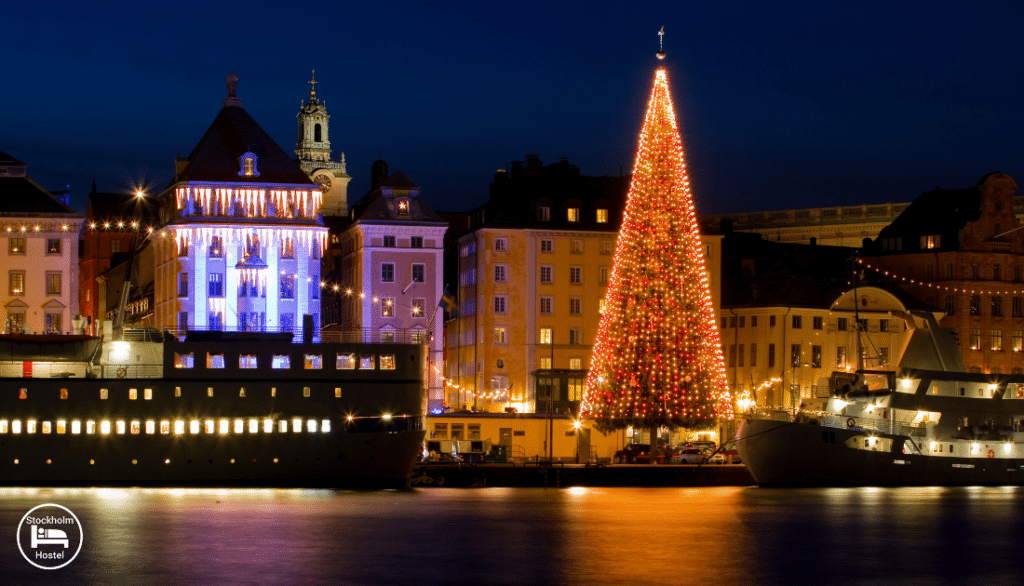 Looking for Christmas Markets in Stockholm? The holiday season has arrived, and what better way to embrace the festive spirit than by immersing oneself in the magical atmosphere of Christmas markets? In Stockholm, the capital of Sweden, the streets come alive with twinkling lights, the scent of mulled wine, and the joyful sounds of carolers. Here are some must-visit Christmas markets that will undoubtedly make your holiday season memorable.
1. Gamla Stan Christmas Market
Located in the heart of Stockholm's old town, Gamla Stan, this market transports visitors to a winter wonderland straight out of a storybook. The cobbled streets and historic buildings serve as a picturesque backdrop to the stalls adorned with traditional Swedish crafts, handmade gifts, and delectable treats. Don't forget to try the saffron buns and mulled wine, a true Swedish holiday tradition.
It's also known as Stortorget's Christmas Market, this enchanting Christmas Market in Stockholm takes place in the historic Stortorget square, nestled near the Royal Palace. Here, you'll find quaint red stalls brimming with enticing offerings such as smoked sausages, traditional Swedish holiday treats, a diverse array of handcrafted treasures, and of course, a warming cup of glögg (mulled wine). Dating back to 1837, this market proudly holds the title of being Stockholm and Sweden's oldest Christmas market.
2. Christmas market in Stockholm: Skansen Christmas Market
Nestled on the island of Djurgården, Skansen is the world's oldest open-air museum, and during the holiday season, it transforms into a festive paradise. The market here offers a wide array of handcrafted goods, from intricate wooden ornaments to cozy knitted mittens. Kids will be delighted by the live reindeer, and the opportunity to meet Santa Claus himself.
3. Sigtuna Christmas Market
For a more idyllic and traditional experience, take a short trip to the charming town of Sigtuna, just outside of Stockholm, one of our favourite Christmas Market in Stockholm. The market here exudes a genuine Christmas spirit, with carolers, horse-drawn carriages, and an array of stalls selling local handicrafts and traditional delicacies. The town's medieval backdrop adds a unique historical touch to the festivities. Sigtunas christmas market in stockholm are the: 26 November, 3 December, 10 December and 17 December.
4. Moderna Museet Christmas Market
For those seeking a contemporary twist on the traditional Christmas market, head to the Moderna Museet. This museum, renowned for its modern and contemporary art, hosts a market featuring innovative and artistic gifts that are sure to captivate any art lover. From avant-garde jewelry to thought-provoking prints, you'll find truly unique presents for your loved ones.
5. Christmas Market in Stockholm: Östermalmstorg Christmas Market
Situated in one of Stockholm's most upscale districts, this market offers a blend of elegance and festivity. Here, you'll discover a curated selection of high-quality crafts, fashion, and gourmet treats. It's the perfect place to find that special, one-of-a-kind gift for someone who appreciates refined tastes.
Remember to dress warmly and take your time strolling through these markets. The sights, sounds, and scents are all part of the experience. Whether you're on the hunt for the perfect gift or simply looking to soak up the holiday atmosphere, Stockholm's Christmas markets are sure to leave you with cherished memories of a magical holiday season.
If you're looking for other things to do in Stockholm, check out this blog post!